Further to the success of the results of our students of our Scholar Program (Grade 12), we would like to share a couple of success stories of some students who have secured admissions for their UG courses.
Anusha
The topper of our batch of 2018-29, who stood 9th in Karnataka State has secured admission for Engineering (Information Science & Engineering) at NITTE, Karkala.  She has secured this seat through General Merit and her annual fees payable is only Rs.4,090/-.
Chaitra
Secured admission for Engineering (Electronics & Communication Engineering) at NITTE, Karkala. The annual fees payable in her case is only Rs.500/-. Here it is worthwhile noting that Chitra hails from a family which belongs to the lower economic segment..
Our toppers of the Scholar Program and the Virtual Class Learning Program were jointly felicitated by our Chief Executive Officer, Mr. Rajen Padukone, Mr. O.R Prakash, the Block Education Officer, Brahmavar, Mr. B.T Nayak, Headmaster Government PU College, High School Section, Brahmavar and Ms. Usha Pai, Secretary, Mahamaya Foundation (our implementing partner) at the Government School, Brahmavar.
Close to 77 students were felicitated and cash prizes were awarded to 112 students.  The function was also covered by the local TV channel.  There were students who were from Mandya and Bangalore who were unable to attend the function.  Their prize money was transferred to their respective bank accounts.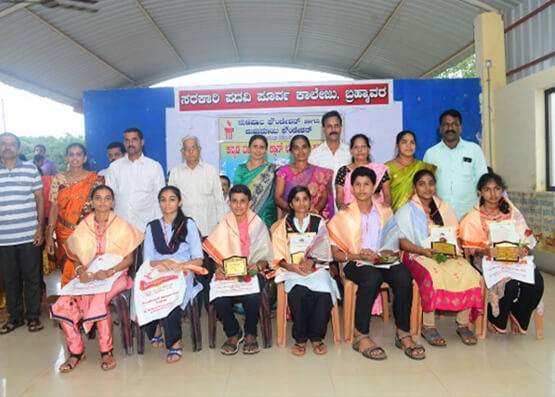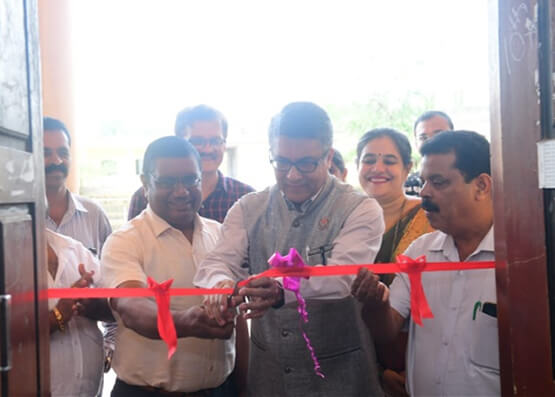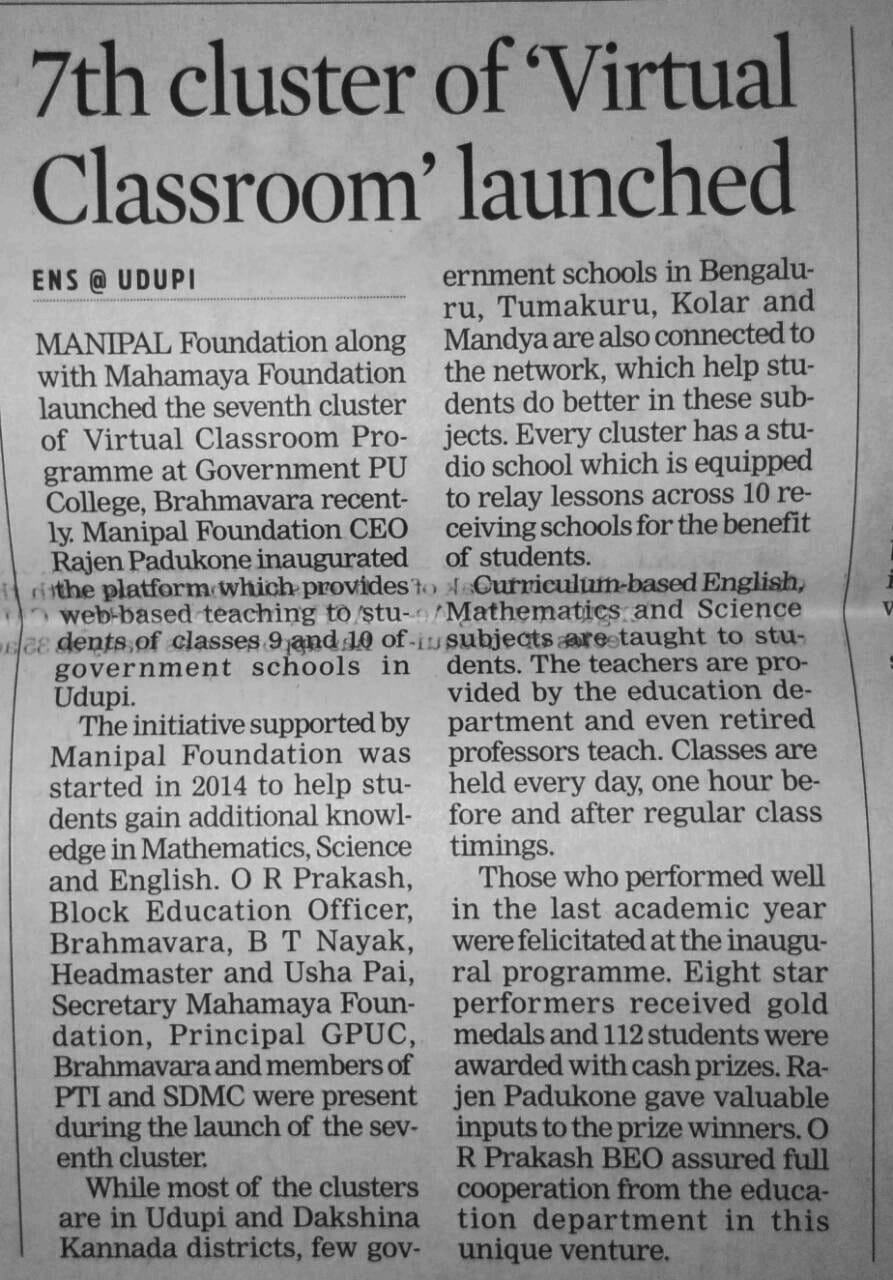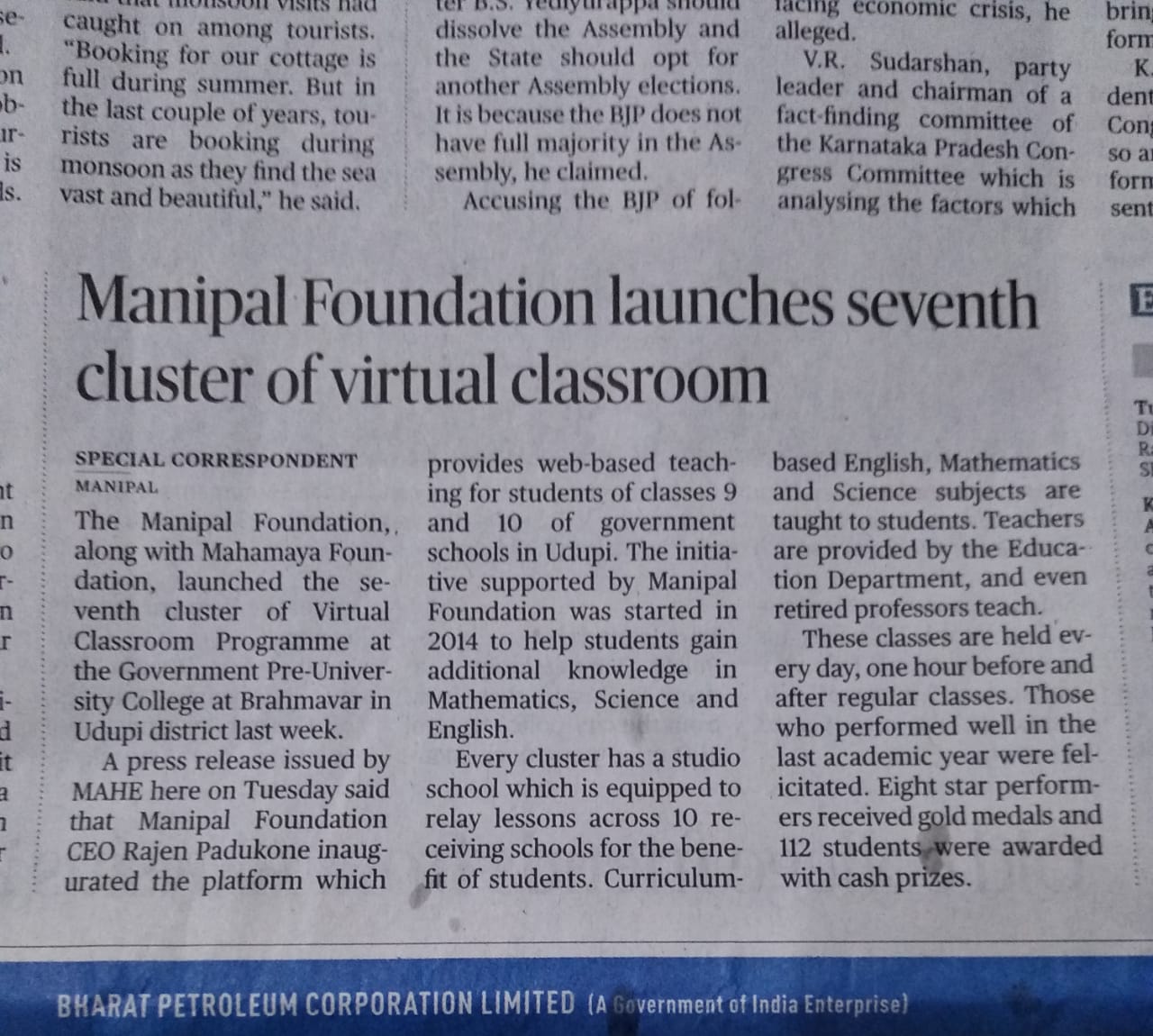 Healthcare
16 poor and needy patients aged between 11 months to 38 years were the beneficiaries of the Airway Workshop conducted by Manipal Hospital Bangalore.  This workshop is conducted every year where complicated surgeries are performed free of cost/minimum cost to the beneficiaries.
We have also supported patients with the following issues among many others:
Knee relocation
CHD, Large Muscular VSD
RHD, Severe Mitral Valve Prolapse
Right Renal Abscess S/P Pig Tail Drainage
Right Post Traumatic Carotico – Cavernous Fistula
Livelihood and Vocational Skills
Our previous batch of 30 candidates were felicitated for successfully completing the 3-month course.  A small ceremony to hand over the certificates to the candidates was organised at the Sikkim Manipal University Campus.
Dr. V K Mehta, Dean, SMIMS & officiating Vice Chancellor, Sikkim Manipal University, Dr. KS Sherpa, Registrar, Sikkim Manipal University, and Ms Sarikah Atreya, Public Relations Officer, SMU and Coordinator for Sikkim, Manipal Foundation were present on the occasion.
Khadas (traditional scarves) and certificates were presented to the candidates by the Dean and the Registrar, which was followed by photo session and tea and snacks.  A few of the candidates also shared their experiences.
14 of the candidates have already found jobs in local salons as well as in other cities outside of the State. 11 of them have started home services.  One candidate has opted for doing an Advanced course in Beauty and Haircare.  A few of them have also applied for jobs abroad.  Our partner is assisting them in this process.
The new batch of 15 candidates has already commenced in the beginning of July 2019.
Candidates Sharing Their Experiences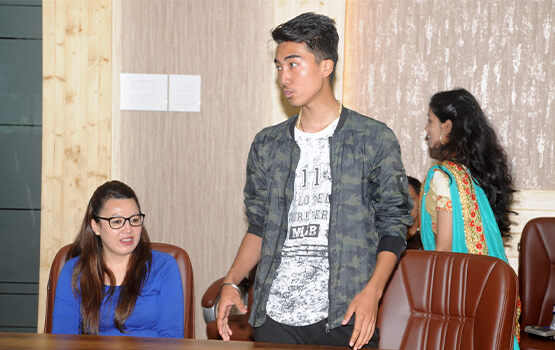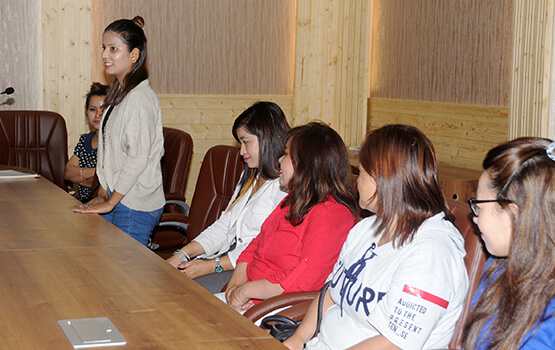 Presentation of Khadas and Certificates To Candidates