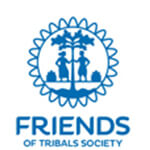 Friends of Tribals Society
Friends of Tribals Society (FTS) is a non-government, voluntary organisation, committed to the upliftment of tribals and other deprived sections in rural India, by providing basic education to children and giving villagers health care, development and empowerment education. These schools are single-teacher schools and provide education up to grade 3.

Shraddha Eye Care
Shraddha Eye Care Trust with a "Vision–affordable eye care with empathy and kindness to reduce preventable blindness"and"Mission Eye care for all with a humane touch" has fulfilled the hopes of better vision and eye care to many economically underprivileged society representing rural, tribal and urban areas of Karnataka State since 2005.
We have so far screened more than 5,00,000 + patients with eye problems by conducting more than 4000 camps and offered surgical services to 85,000+ needy patients to restore vision.
Smart Cerebrum PVT.LTD. (SCPL)
SMART CEREBRUM Pvt. Ltd. has empowered 5000+ high school students of government & aided schools in last 5 years in association with Manipal Foundation.
Smart C is successfully enhancing the learning of students of govt and aided schools through VOC in Karnataka.
SMART C's team of passionate trainers provides training for Principal, teachers, students and parents on more than hundred modules.
We train students and teachers on various aspects like Communicative English (HELP), Vedic Mathematics, Aptitude & Reasoning through Online and Offline mode.
Our economical, yet very effective Smart math Lab makes Math Learning fun for students and a cakewalk for teachers.
Team Smart C has also developed content of Skill subjects for CBSE Board.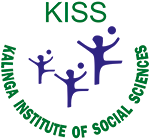 Kalinga Institute of Social Sciences
A Home for 30000 indigenous children
The Kalinga Institute of Social Sciences (KISS), Bhubaneswar, India, is an educational institute, 70,000 strong, powered by the belief that a better world – free from hunger, poverty & illiteracy – is possible. We provide free of cost education, accommodation, food and healthcare to around 33,000 tribal students currently studying at our main campus in Bhubaneswar, in addition to 30,000 alumni and an additional 10,000 students spread across our satellite campuses.
KISS is inspired by the vision of its founder – philanthropist, and educationist, Dr Achyuta Samanta. Thanks to his foresight and vision, KISS students are educated and empowered through a holistic approach involving academic, sports and vocational training from Kindergarten to PhD.
Social innovation is an efficient and sustainable solution to a social problem. By providing holistic free education as the solution to eradicate poverty, KISS provides a prime example of the success of this strategic approach. From its humble beginning 25 years ago as a mere institution, KISS has now become a silent revolution in the lives of tribal people.
Shuddhi Charitable & Educational Trust, Tumkur
Shuddhi Charitable & Educational Trust is a non-profit organization based out of Tumkur formed in the year 2015. Shuddhi Trust is an implementing partner for the Virtual Classroom Tuition Program and currently manages one cluster.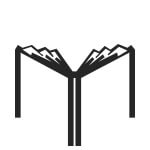 SKRRPM Mahamaya Foundation
The team of teachers of Mahamaya Foundation impart high quality tuitions to the poor and needy students studying in classes 9, 10, 11 and 12 along with CET coaching to the students of classes 11 and 12 in South Kanara Districts of Karnataka. The tuitions for classes 9 and 10 is through the virtual classroom mode. The tuitions for the students of classes 11 and 12 are through the physical mode.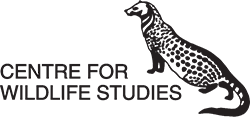 Centre for Wildlife Studies
Centre for Wildlife Studies (CWS) is an internationally recognized non-profit focusing on wildlife research, conservation, policy, and education. They are recognized as a Scientific and Industrial Research Organization and Centre for Excellence by the Government of India.
Their research began with a special emphasis on the ecology and conservation of tigers and extended to other wildlife. They now focus on the human dimensions of conservation including understanding human-wildlife interactions, the impacts of wildlife tourism, land use change, and connectivity. CWS research efforts enabled development of state and national wildlife policies, involved ~ 8000 citizen scientists, published 15+ books and 325+ scientific papers.
They empower and support people living in and around wildlife reserves in India in addressing conflict mitigation, education, healthcare, agriculture, diseases, and alternative livelihoods through Wild Seve, Wild Shaale, and Wild Surakshe programs which serve people across 70 wildlife reserves in the Western Ghats.
In collaboration with Manipal Academy of Higher Education, Duke University, Colorado State University, University of British Columbia, and other institutions, they have educated > 250 students. They currently partner with more than 50 local, national, and international academic institutions, think tanks, universities, and other civil society organizations and governments. CWS work has been featured by > 600 global media outlets such as the BBC, National Geographic, NPR, New York Times, Scientific American, Time Magazine.
Their science, conservation, policy, and education activities have made valuable contributions to saving India's wildlife and serving its people.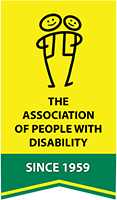 Association for People with Disabilities
"For over 64 years the Association of People with disability has worked to address the challenges faced by people with disabilities.
Established in 1959, ADP focussed on empowering those with disability to fully participate in all aspects of society.
Today APD operates on an annual budget of 45 crores with 300 staff., impacting over 1 lakh of beneficiaries in Karnataka alone.
For APD the ideal tomorrow is one, where everybody abides by APD's E3 Philosophy "ENABLING EQUIPPING & EMPOWERING" people with disability to lead a dignified life.
ADP is the only organisation to support all 21 disabilities covered in the rights of people with disabilities Act 2016. ADP directly helps in achieving 13 out of 17 sustainable development goals envisaged by the UN.

The Live Love Laugh Foundation
LiveLoveLaugh aims to give hope to every person experiencing stress, anxiety, and depression.
At its core, LiveLoveLaugh is an idea, a movement, and a metaphor for hope. Arising from her personal journey with anxiety and depression, LiveLoveLaugh (LLL) was founded in 2015 by actor Deepika Padukone. The Foundation combines knowledge and domain expertise to create awareness about mental health, reduce stigma associated with mental illness, and provide credible mental health resources.
LiveLoveLaugh works in three core areas – Awareness, Access and Affordability of mental health.
The Foundation's programs and outreach are conducted and implemented through partnerships and collaborations.