The toppers of grade 10 of our Bangalore cluster, batch of 2018-19 were felicitated and awarded cash prizes.
Representatives of Smart Cerebrum, our implementing partner and Manipal Foundation visited and awarded the prizes to 30 toppers (three from each school) in front of the new batch of students who are the current beneficiaries of our Virtual Classroom Learning Program.
This was a proud moment for the toppers and inspirational to the students of the new batch to put in more efforts and aim to be a winner in the forthcoming year.
This event has also been covered in the local newspaper "Vijayavani" when the Prize Distribution ceremony was being held at the Government High School, Bachchahalli.
Some of Our Toppers Receiving Mementos and Cash Prizes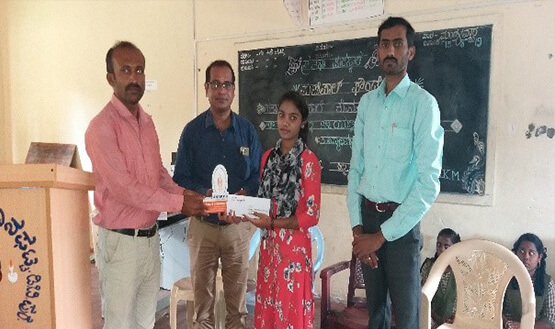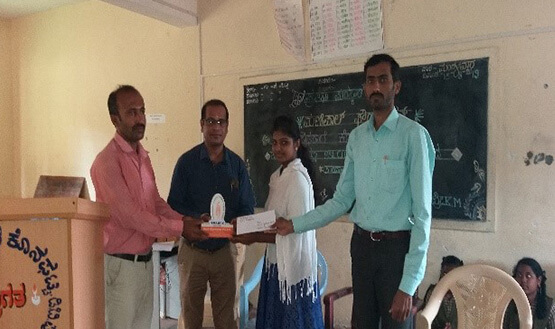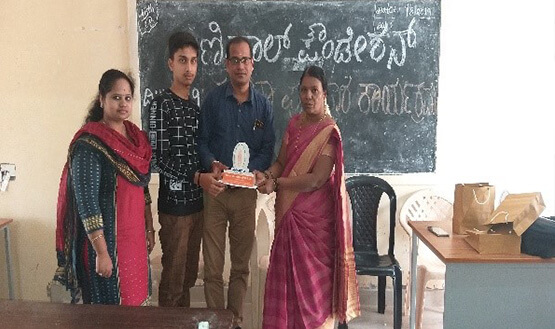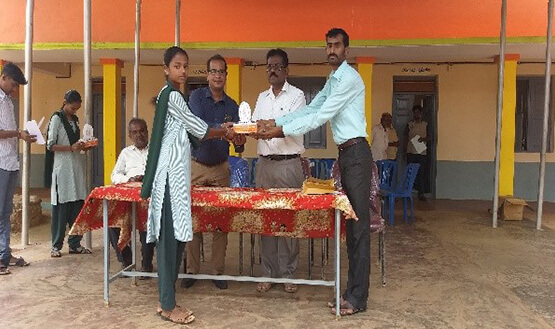 Feedback on Our Program by Two of Our Toppers