Manipal Foundation is proud to be a part of the prestigious project to revive the Cauvery River Basin "Cauvery Calling".
The current problems faced: –
As trees disappear, the soil is being eroded and farmers are suffering.
Cauvery has depleted by over 40%
87% of the original tree cover is lost
Ground water has depleted by almost 50%
Farmers are committing suicide and so many of them are in debt.
The simplest way to reverse/improve this situation is to plant trees and adopt agroforestry.  The benefits of this are: –
Improvement of soil health by replenishing the organic content in the soil
Reviving the river and ground water level by increasing the water retention in the Cauvery basin
Adding to the agricultural income of the farmers through agroforestry
The improvement in this situation will be seen in the next 5 – 7 years.
While natural disasters capture headlines and national attention short term, the work of recovery and rebuilding is long term. Hundreds have been killed in different parts of the country and lakhs have been displaced after monsoon rains battered several states. Maharashtra, Karnataka and Kerala are among the worst-hit states.
It is impossible to support all affected, but we, along with the employees of Manipal Global Education Pvt. Ltd. have funded 6 families of Malemane, a tiny village tucked in a hill range in Balur hobli of Mudigere taluk, Chikkamagaluru district, Karnataka.
DESTRUCTION CAUSED BY THE FLOODS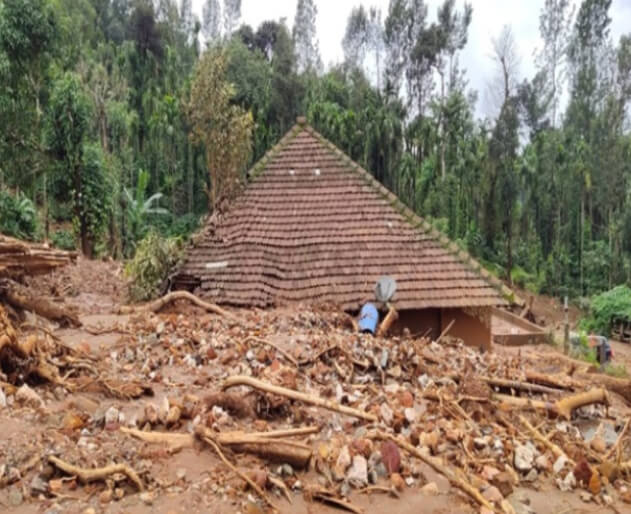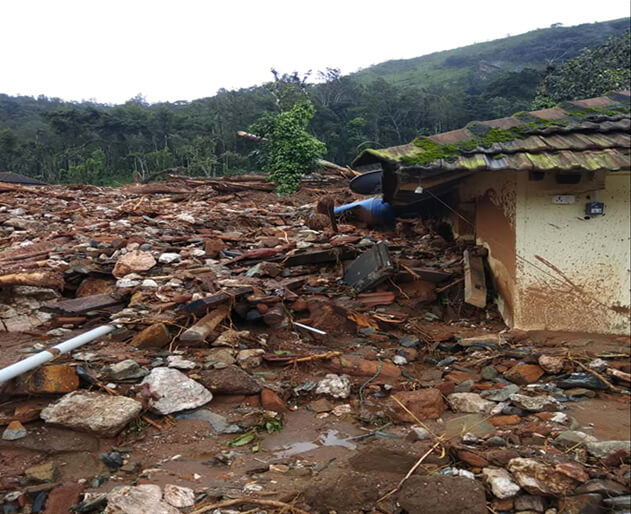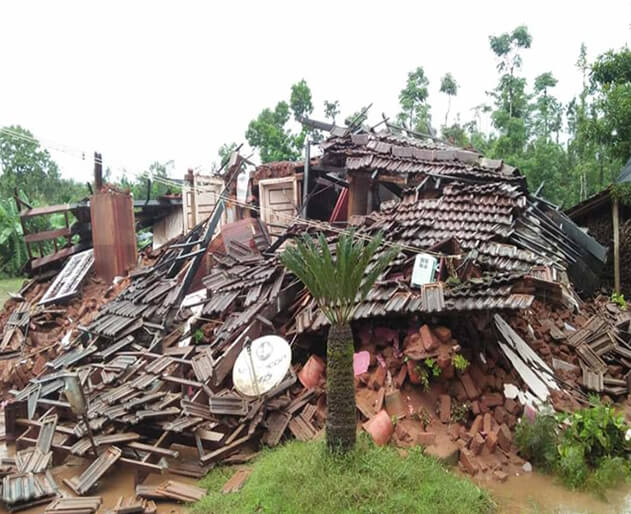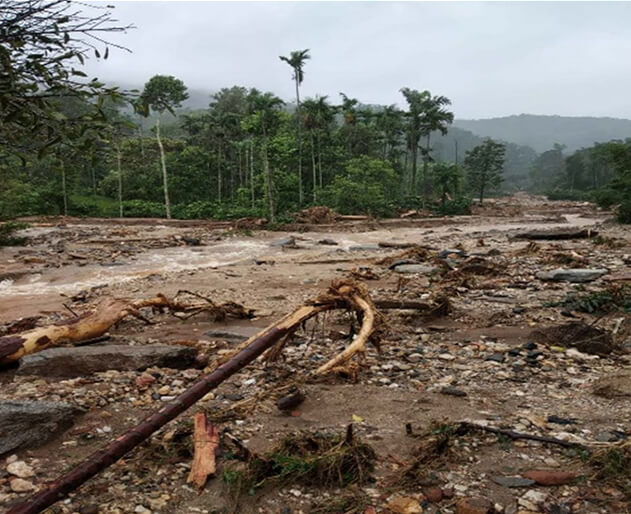 Manipal Foundation, in partnership with The Learning Society, has awarded scholarships to many poor and needy students PAN India studying from kindergarten to graduation levels.
Swami Vivekananda Rural Community College, Pondicherry offers year-long courses in nearly 14 trades to the under privileged youth at the end of which they get employment opportunities. Manipal Foundation has supported this community college by funding for the purchase of 6 computers to set up a computer lab.  A new course will be imparted to the candidates, "Computer Animation and Web Designing", by which the youth would be gainfully employed.
3. Kalinga Institute of Social Sciences, Odisha (Kalinga) suffered huge losses when the cyclone FANI attacked. Manipal Foundation supported Kalinga by supporting to buy books for their library.  381 copies in 14 titles for the Department of Chemistry and 105 copies in 4 titles were purchased with help of the funds from Manipal Foundation.