Manipal Foundation purchased books in Kannada, titled "Puranaloka", a compilation of stories from the "Puranas" and "Upapuranas", for the libraries of government schools in our virtual classroom learning program network.
2. Manipal Foundation connected three more government schools under the Virtual Classroom Learning Program. These are in Karnataka in the Kolar district, at –
Narasapura
Vemagal
Arabikothanur
3. "Pareeksha Pe Charcha" is an initiative of the Central Government, where students from all over the country can meet with our honourable Prime Minister, Shri Narendra Modiji, and ask him various questions on our education system. This year, too, this program was held in the Talkatora Stadium, Delhi on the 20th January 2020.  We are proud that three students from our Virtual Classroom Learning Program, Tumkur Cluster, were selected to attend this program. These students were –
Sagar from Government High School, Chikkanahalli
Prajwal from Government High School, Bukkapatna
Deepika from Government High School, Changawara
Approximately 2,000 students attended this program. The Prime Minister underlined the importance of extra-curricular activities and encouraged the students to keep themselves abreast with the latest developments in technology.  He also mentioned that "Pareeksha Pe Charcha" program was very close to his heart.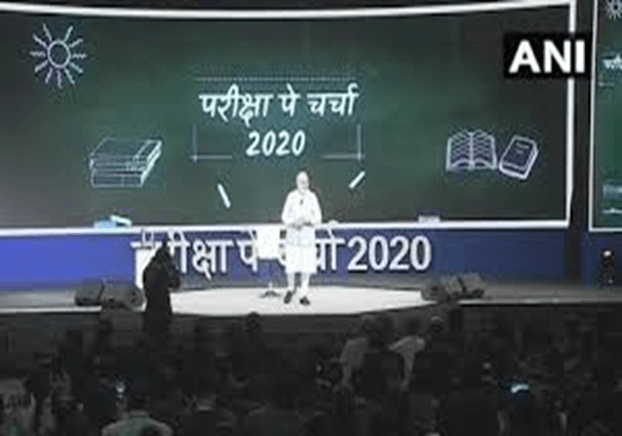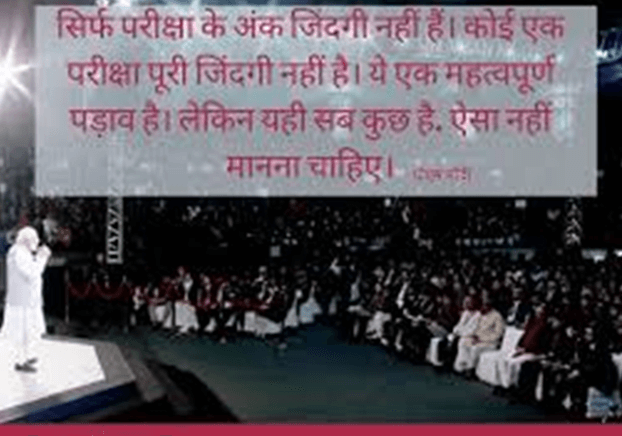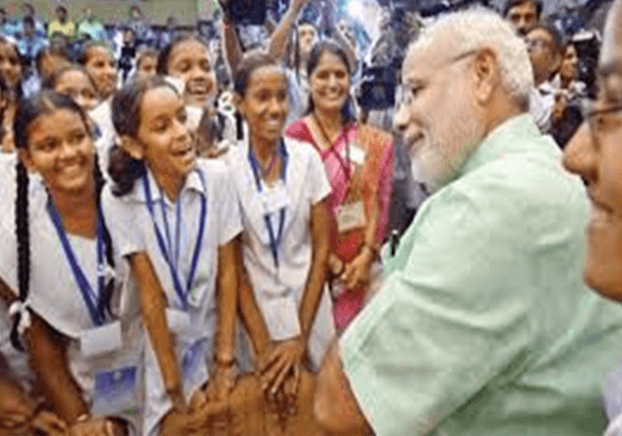 Environment and Civic Initiatives
Manipal Foundation supported the construction of toilets at the Bagru Police Station, located close to Manipal University Jaipur.  Dr. G K Prabhu, the President of the University inaugurated the facility.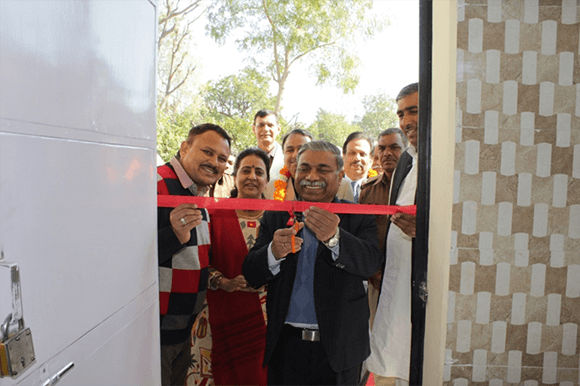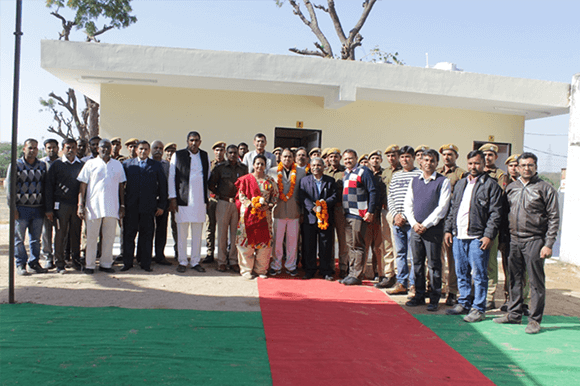 Manipal Foundation had, earlier, supported the setting up of a sanitary napkin manufacturing unit, "Sahaj Sakhi" at Musabani village, about 60 kms from Jamshedpur. The ladies, working in this unit, support their families with the income earned.
The unit supervisor, Lata Manki participated and shared her journey and experiences, focussing on Sahaj Sakhi, at the Livelihood India Summit, held at the Le Meridian, New Delhi in December. It was sponsored by NITI Aayog, NABARD and few others. Her talk was highly appreciated by the large Summit audience.