The Board exams for the students of Grade 10 were held from the last week of June 2020. Due to the Corona Virus pandemic these exams were held 3 months later than the normal schedule. Most of the students in nine Clusters in our Virtual Classroom Learning Program (VC-LP) have done well, in spite of the delay.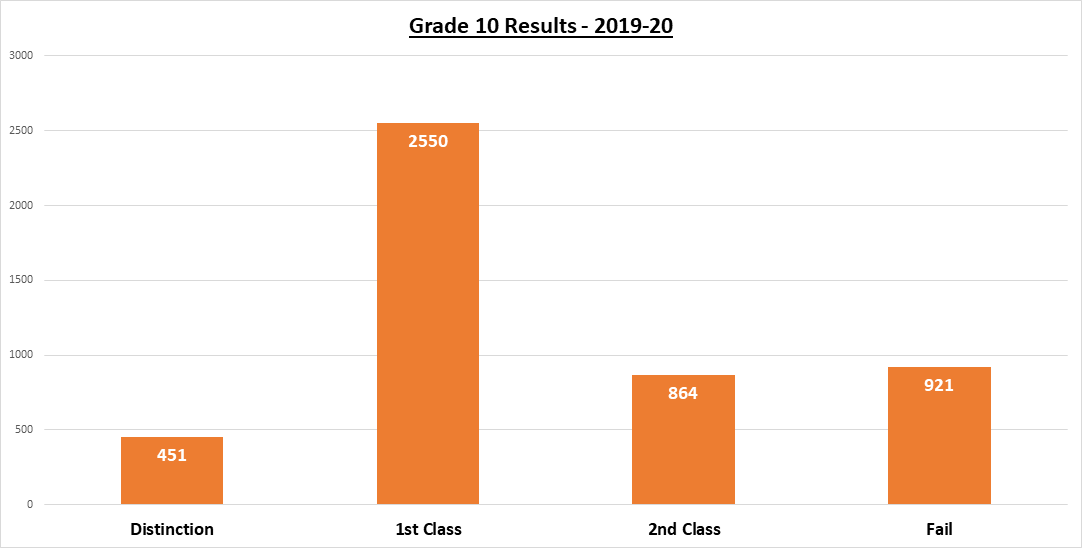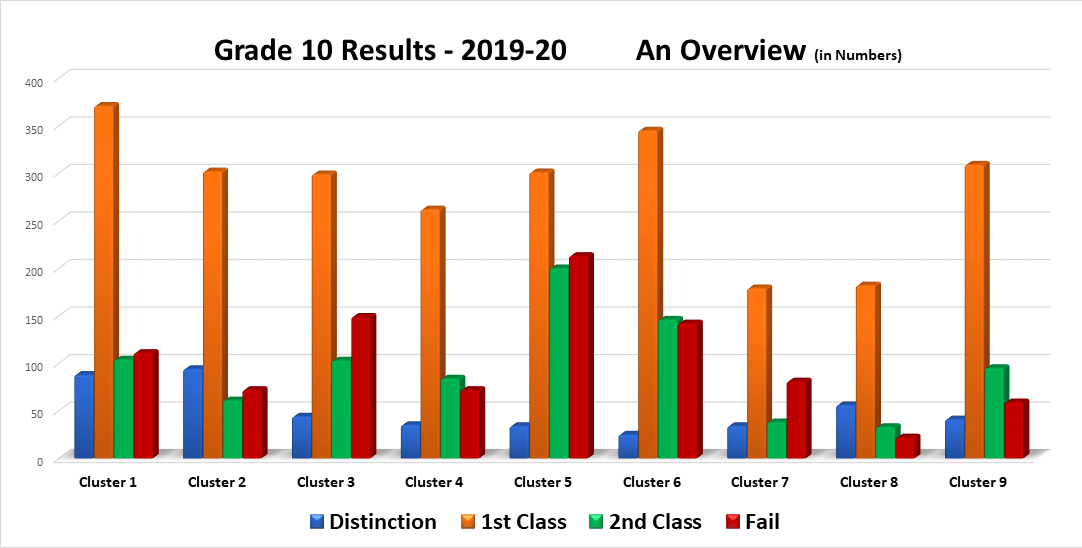 2. The admission process for the students for Grade 11 has been completed by the PU colleges. Around 95 students, interested in pursuing Science, have applied for our Scholar 1 coaching program.  This program is being delivered to the students on their personal smart phones through the YouTube application, similar to the program being delivered to the students of Grades 9 and 10 in the VC-LP.  The subjects of Physics, Chemistry, Biology and Mathematics are being covered.
Every child suffering from cancer, irrespective of economic status, deserves to get the best chance of surviving the disease and leading a full, healthy, and happy life. St. Jude India (SJI) provides this chance through its well-established model of cost-free, holistic care during the period of the child's treatment.  These facilities include accommodation, food, visits to the hospital for the treatment etc.
In this COVID pandemic Manipal Foundation is supporting SJI to meet some of their expenses, including purchase of masks, hand sanitizers, COVID tests and hospitalization.
1. Protective Equipment – The protective equipment was distributed to 111 beneficiaries which help prevent the spread of COVID at the centres. The frontline staff and other support workers were provided with PPE kits and sanitizers which kept them safe and prevented the spread of the CORONA virus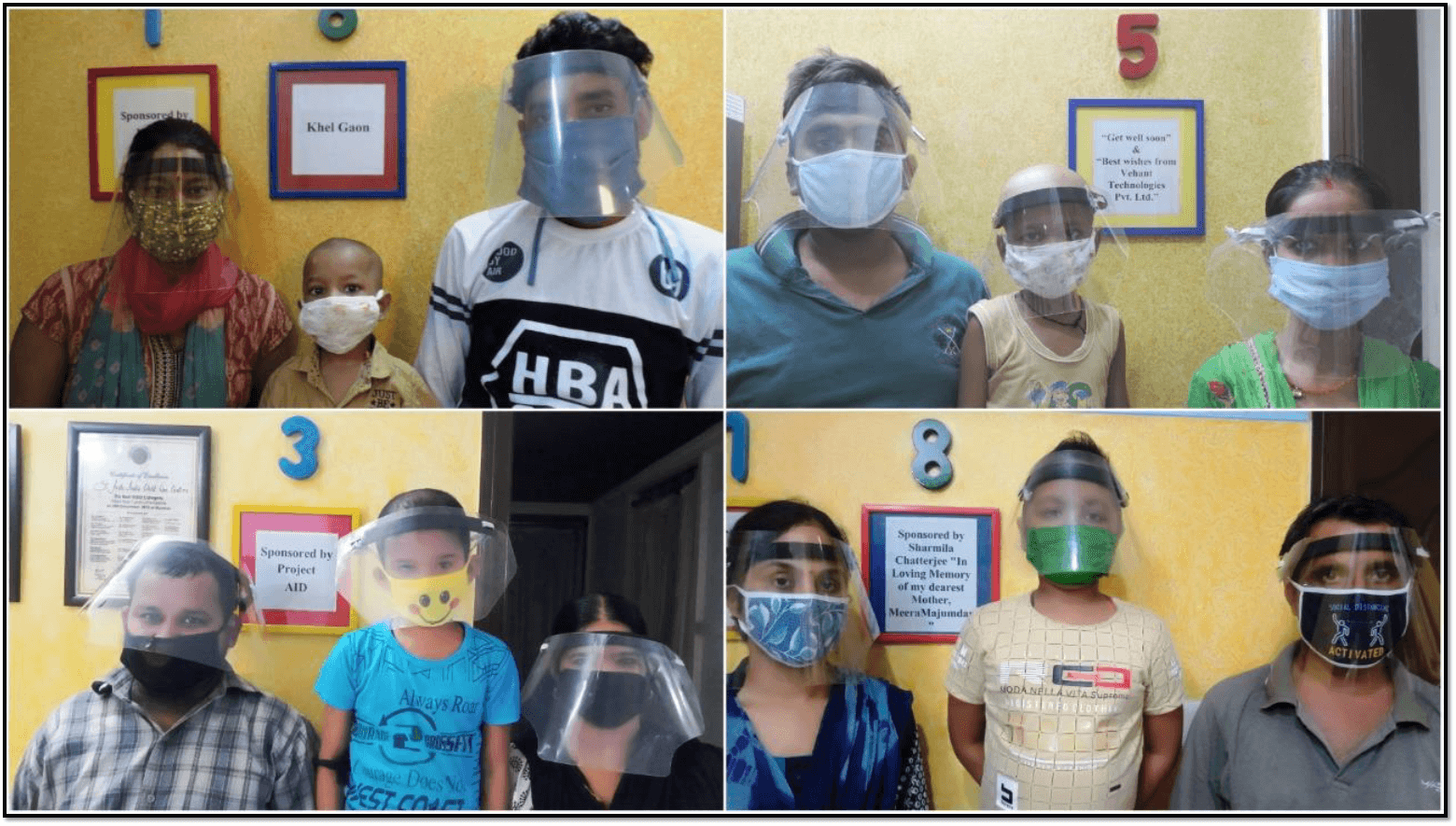 3.Transport to families to their homes – Because of the COVID pandemic lockdown, the discharged families were stuck in the centres as there was no transportation facilities available. The support from Manipal Foundation was used to arrange for transportation facilities for families staying within 300 kms.  Tickets were also arranged in Shramik trains to send the families to their hometowns with active support and recommendation from the treating hospitals.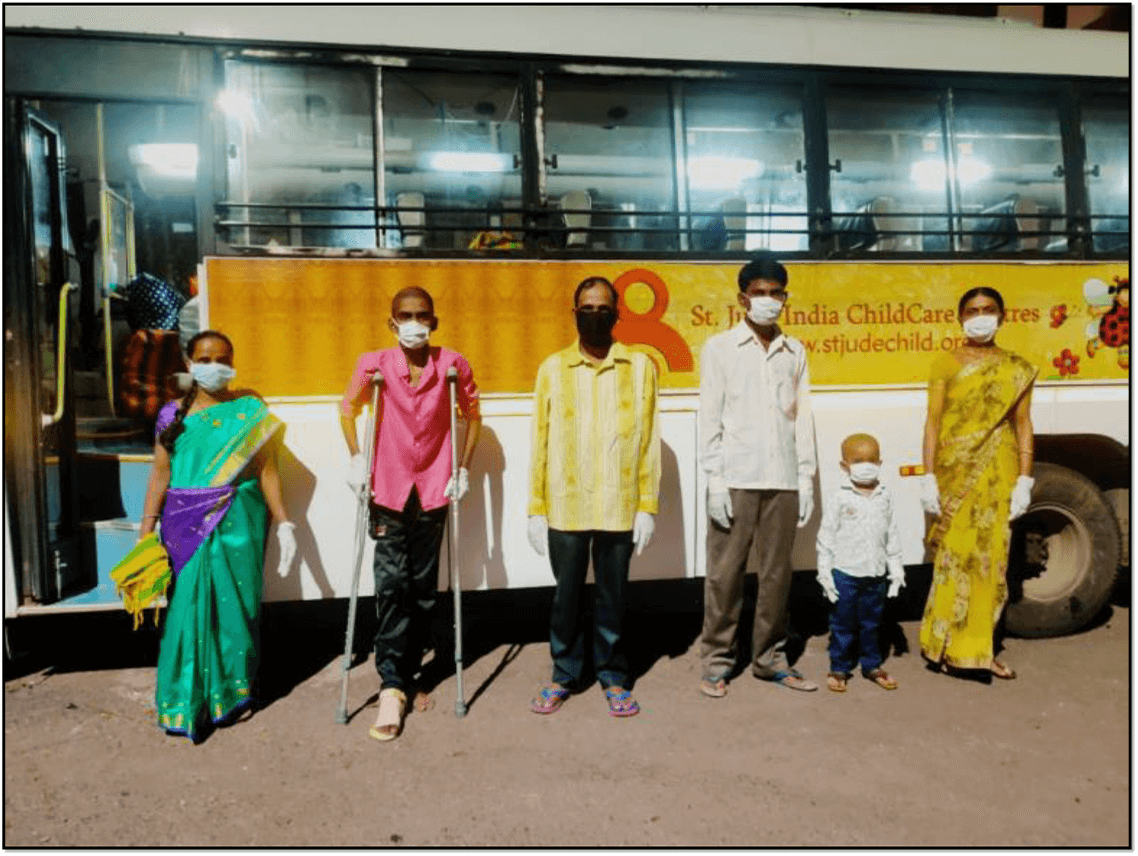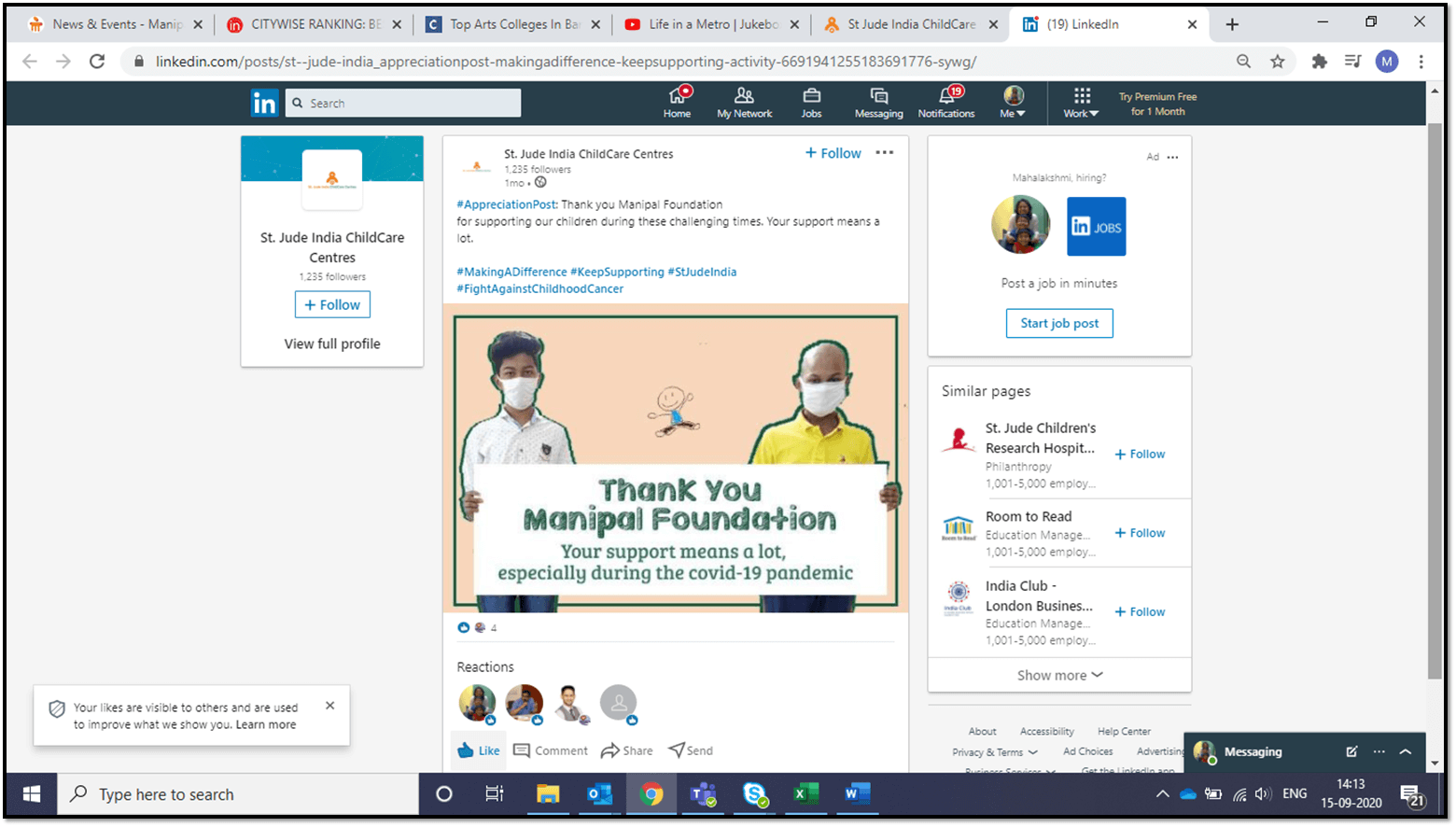 2.Transport for staff to centre – The number of staff was limited to critical percentage of the operations staff. Dedicated pick-up and drop facilities for them was arranged from July 2020 onwards.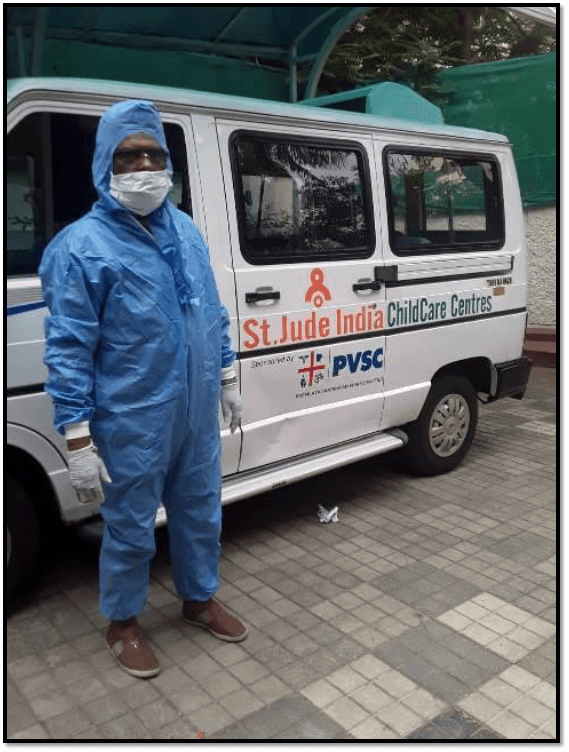 4.Quarantine accommodation for families – 14 high risk families were accommodated in shortlisted Dharmashalas, Shelter Homes and Hotels which fitted high standards of hygiene.
5.Testing for COVID – 53 COVID tests were performed as advised by TATA Memorial Hospital, following the testing protocols recommended by the Municipal Corporation at the centres.