1. Virtual Classroom Learning Program –
Due to the second wave of the COVID pandemic, the Board exams of class 10 were cancelled by the Karnataka Government, Education Department. Results were declared on the basis of the internal marks and the performance of the students during the year.  The results of the students supported by Manipal Foundation are as under: –
10th GRADE BOARD RESULT AY 2020-21
School
Distinction
First class
Second class
Pass
Fail
Total Count of Student
Cluster 1 – English
233
288
113
73
  0
707
Cluster 2 – English
66
272
115
21
5
479
Cluster 3 – Kannada
46
273
138
73
3
533
Cluster 4 – Kannada
125
251
108
61
5
550
Cluster 5 – Kannada
13
253
214
139
1
620
Cluster 6 – Kannada
 0
498
49
9
96
652
Cluster 7 – Kannada
35
170
100
56
0
361
Cluster 8 – English
55
171
38
7
1
272
Cluster 9 – Kannada
129
228
19
5
0
381
Grand Total
702
2,404
894
444
111
4,555
Some of the students did not have access to a smart phone and internet connectivity and hence were unable to access the lessons.  Despite this, the students have performed well.
The students of class 9 have all been promoted to class 10 on the basis of project-work and internal marks.
The schools are expected to reopen in the month of October and we are expecting that a hybrid model of our delivery will evolve in the coming months.
2.  Transformation of Education in remote Government Schools of Sikkim
In partnership with 17000ft Foundation, steps are being taken to enhance the facilities and infrastructure as well as the learning outcomes of the students studying in Government schools in Sikkim.
A. Current Status
98% of the Government schools in Sikkim are rural.  Some statistics are listed below due to which there is a constant drop in the enrolment each year: –
Over 55% of the schools do not have a library
Over 40% of the schools do not have a playground
Over 45% of the schools do not have digital facilities
B. Steps taken: –
Manipal Foundation and 17000ft Foundation, is working to upgrade these facilities in three Government rural schools by doing the following: –
Providing quality learning resource through the setup of Library and integrate a robust Library program into school curriculum
Setup of Digital classrooms to enable children to learn at school and at home
Capacity building of Schoolteachers through regular training sessions
To combat the COVID pandemic, corporates have contributed CSR funds to provide vaccinations to avoid the further spread of this deadly virus. These funds are being used to donate Oxygen Concentrators and conducting Vaccine Drives.
Manipal Foundation has  inoculated ~ 22,000 people, in the age group 18-45 with the help of CSR funds by conducting Vaccine Drives in various parts of Bangalore.  These beneficiaries included people from the lower economic segment of the society and students.  We hope that this would considerably help to avoid hospitalisation in case these people do contract the virus.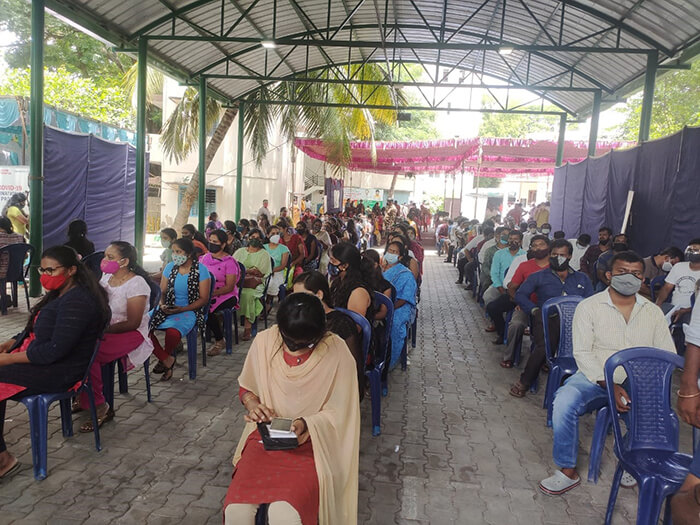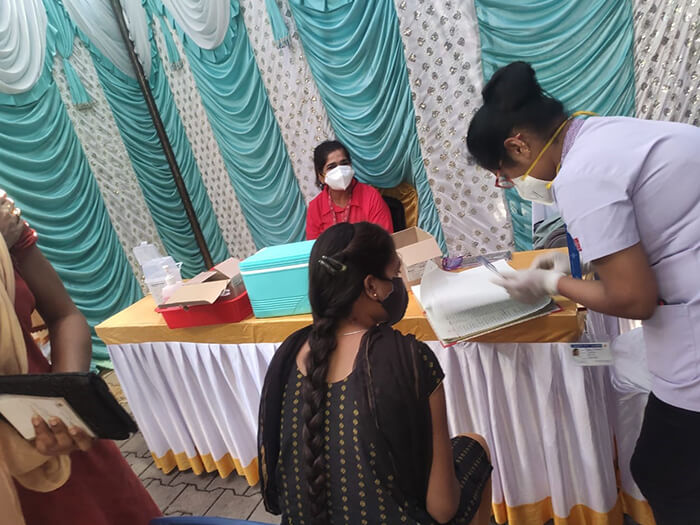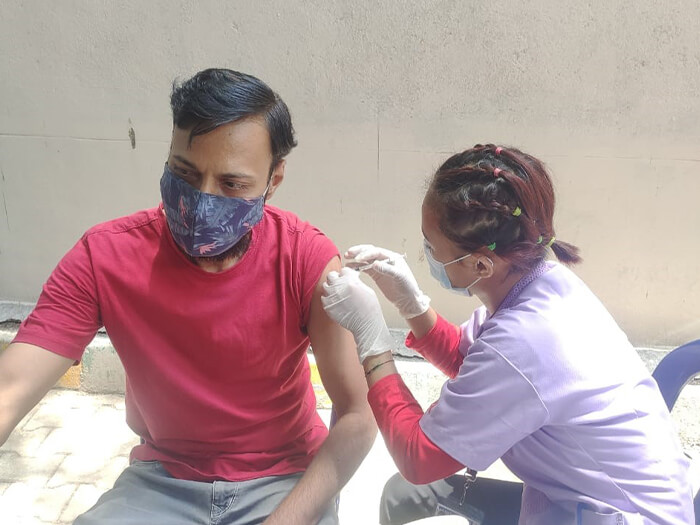 2. Distribution of Oxygen Concentrators to the Bangalore Police Force
During the pandemic the Bangalore City Police Force has been working tirelessly to control maintain law and order and ensure discipline to control the spread of the disease.  Unfortunately in the process they also got exposed to the disease many of them got affected.
With a view to help the police force to augment the capabilities to handle the requirements of the employees and their families, 20 Oxygen concentrators were distributed to the Bangalore Police Force by Manipal Foundation.